Quantum News Briefs September 29: Post-Quantum Cryptography Coalition launches; PsiQuantum targets first commercial quantum computer in under six years; IBM Quantum expands cloud access to cutting-edge 100+ qubit processors + MORE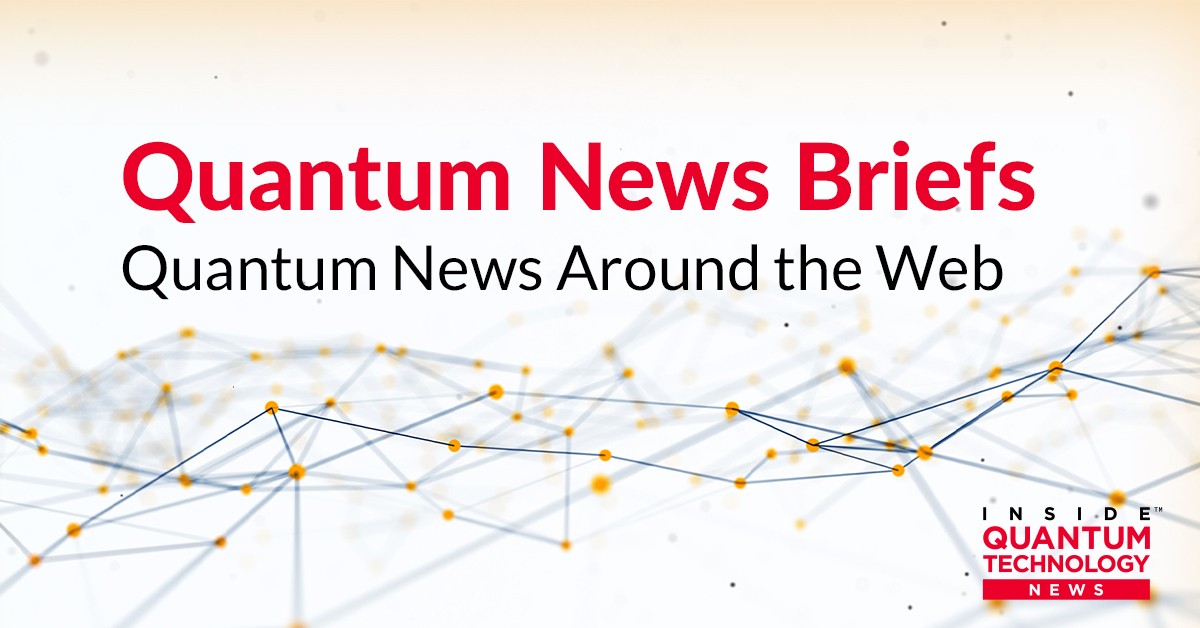 Quantum News Briefs September 29:
Post-Quantum Cryptography Coalition launches
The National Institute of Science and Technology's (NIST) PQC algorithms, a community of technologists, researchers, and expert practitioners launched the PQC Coalition. Quantum News Brief summarizes the September 26 announcement.
Founding coalition members include IBM Quantum, Microsoft, MITRE, PQShield, SandboxAQ, and University of Waterloo to o drive progress toward broader understanding and public adoption of post-quantum cryptography (PQC).
The PQC Coalition will apply its collective technical expertise and influence to facilitate global adoption of PQC in commercial and open-source technologies. Coalition members will contribute their expertise to motivate and advance interoperable standards and technical approaches and step forward as knowledgeable experts in providing critical outreach and education. With the collective energies of the coalition, maturing technology and readying the ecosystem for the post-quantum transition can be worked in parallel with NIST and alongside the National Cybersecurity Center of Excellence's PQC Migration Project to provide comprehensive information, technology, and guidance for the community.
The coalition initially will focus on four workstreams:
Advancing standards relevant to PQC migration,
Creating technical materials to support education and workforce development,
Producing and verifying open-source, production-quality code, and implementing side-channel resistant code for industry verticals, and
Ensuring cryptographic agility.
Organizations that wish to get involved in the coalition should contact celiopou@mitre.org.  Click here to read complete announcement on SecurityInfoWatch website.
PsiQuantum targets first commercial quantum computer in under six years
PsiQuantum is aiming to deliver its first commercial quantum computing system in under six years, its CEO said as the startup announced a partnership with the U.S. Department of Energy to develop advanced fridges for its machines.
Chief Executive Jeremy O'Brien said the timeline has been made possible by the company's breakthroughs, including its work with chip manufacturing partner GlobalFoundries "The first system that's actually capable of solving important problems that people want to know the answer to – that's just a handful of years away," he said in an interview.Asked if that meant less than six years, he replied: "Certainly less than six."
Estimates for the development of practical quantum computing by other experts in the field typically put it at a decade or even 20 or more years away.
The deal with the U.S. Department of Energy will enable PsiQuantum to use facilities at the SLAC National Accelerator Laboratory to design the fridges or "cryogenic quantum modules" which are necessary as quantum computers run at temperatures close to absolute zero.<"We've (now) got access to another several orders, a couple of orders of magnitude more cooling power through Stanford's linear accelerator," O'Brien said. "You're in a night and day type of world when it comes to cooling power."
Investors have granted the Palo Alto, California-based startup a $3.15 billion valuation and infused it with $700 million thus far.
PsiQuantum's goal is to string together a number of quantum modules to behave like a data center. The company needs to reach roughly 1 million quantum bits, or qubits, to be of practical use, O'Brien said. Click here to read the Reuters article in-entirety.
IBM Quantum expands cloud access to cutting-edge 100+ qubit processors
IBM Quantum is expanding the cloud access to quantum processors with 100+ qubits – utility scale processor that give users the scientific tools to push the limits of what's possible with quantum computers — and that may never be possible with classical systems.
This is part of IBM's commitment to upgrade all the our quantum cloud fleet to utility scale processors with 100+ qubits, following the groundbreaking publication earlier this year that showed the power of these processors. IBM hopes these upgraded plans will helps users formulate amazing ideas in areas like healthcare, high energy physics, among others.
IBM Quantum has introduced a variety of new tools so that users can begin extracting values from these larger systems, like error mitigation, dynamic circuits, and more. That's why we're redefining our Open Plan so that anyone can begin their journey programming on utility-scale quantum systems.
Open Plan users will receive up to 10 minutes per month of IBM Qiskit Runtime access to start running experiments on quantum systems with 100 qubits or more. After trying out the Open Plan systems, users who need more time can continue to run their code through our Pay-As-You-Go Plan, or their institution can subscribe to our Premium Plan. Users can also apply for IBM Quantum Credits.
In order to accelerate the timeline to useful quantum computing, IBM is also announcing a limited number of IBM Quantum Credits that we will award to researchers and developers working on highly innovative projects — those that advance the latest techniques and algorithms and explore their usage in impactful application areas. IBM Quantum Credits allow successful applicants a pre-set amount of access to our utility-scale systems over the cloud.
IBM Quantum is the Diamond Overall Conference Sponsor of IQT NYC "Quantum Cybersecurity, Communications, & Sensors" Event October 24-26, 2023
Those developers who qualify to receive IBM Quantum Credits to accelerate use cases will also have opportunities to connect with other credit recipients. IBM invites the quantum research community to apply for IBM Quantum Credits.  Click here for IBM research blog for comprehensive information about all IBM Quantum initiatives.
Signal is adding quantum-level encryption to help keep customers safe
Secure messaging platform Signal has announced commitments to keep users safe against quantum-level attacks, beginning with an upgrade to its protocol to protect its end-to-end encryption further. Quantum News Briefs summarizes  in September 21 TechRadar article.
In an update, Signal CTO Ehren Kret said the "layer of protection" would protect "against the threat of a quantum computer being built in the future that is powerful enough to break current encryption standards."
While quantum computing is far from a global reality, it does pose the very real threat of solving problems much more quickly than classical computing, meaning it could crack encryption keys in a comparably short space of time.
Kret added: "Although quantum computers already exist, the systems known to exist today do not yet have enough qubits to pose a threat to the public-key cryptography that Signal currently uses."
It's unclear how far away powerful quantum computers could be, but Signal does at least see them as a "real and growing risk," hence the early preparation.
Post-quantum cryptography continues to be an area that requires huge amounts of work, but Signal has certainly earned itself even more trust among fans as concerns about digital privacy continue. Click here to read TechRadar article in-entirety.
NOTE: Quantum News Briefs received this related statement about the Signal announcement:
Denis Mandich, a former U.S. intelligence official and the CTO and co-founder of Qrypt, as well as a physicist and the founding member of Quantum Economic Development Consortium (QED-C) and the Mid-Atlantic Quantum Alliance (MQA), commented about the significance of this news as well as the additional steps that are needed by all communications and workplace platforms to be truly quantum-secure. "Signal's upgrade to quantum-safe encryption elevates them far above all secure messaging apps. However, it's not enough to ensure durable privacy in the quantum era because it does not solve the "harvest now, decrypt later" (HNDL) problem. That requires a transition to a new cryptographic architecture eliminating the legacy of encryption key exchange entirely." – Denis Mandich, CTO and Co-Founder, Qrypt
Sandra K. Helsel, Ph.D. has been researching and reporting on frontier technologies since 1990.  She has her Ph.D. from the University of Arizona.