Quantum News Briefs: November 21, 2023: QuTech and NQCP Announce Partnership; Toshiba's Quantum Dot TV part of the#MakingSoundVisible campaign; and MORE!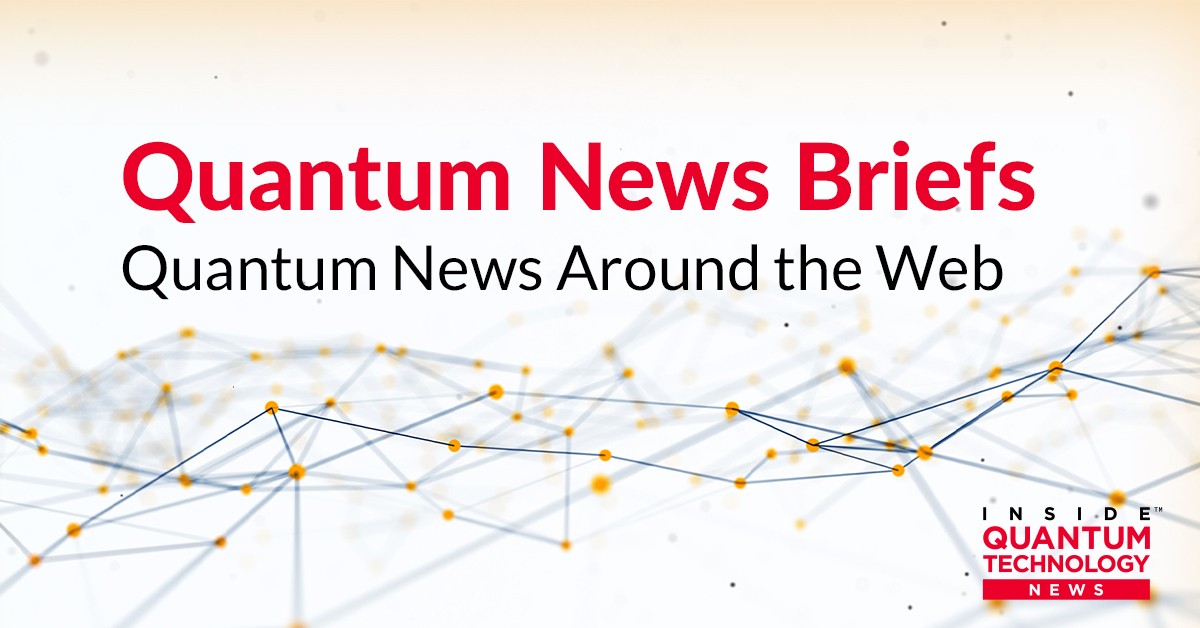 Quantum News Briefs: November 21, 2023: 
QuTech and NQCP partner to develop quantum processor materials
QuTech, a joint venture between Delft University of Technology and TNO, has recently cemented its collaboration with NQCP through a formal partnership agreement. This alliance focuses on developing silicon-germanium (SiGe) epitaxial heterostructures crucial for operating high-performance quantum processors. SiGe is identified as a promising material for creating high-quality structures necessary for semiconductor-based quantum platforms. Giordano Scappucci's team at QuTech, recognized for their pioneering work in SiGe for quantum technologies, plays a pivotal role in this initiative. The partnership involves significant investments, including co-financing a new epitaxy tool at TU Delft and a funded PhD scholarship. The selected PhD candidate will work at QuTech under Scappucci's guidance, engaging in collaborative projects with NQCP Centre Hub and Quantum Foundry scientists in Copenhagen. This agreement is a significant step in enhancing NQCP's research in spin qubits and fosters a more robust exchange of knowledge and ideas between QuTech and NQCP.
Toshiba's Quantum Dot TV is part of the#MakingSoundVisible campaign
Toshiba TV's latest model, the Z870, unveiled as part of their #MakingSoundVisible campaign, marks a significant leap in home entertainment technology, primarily due to its integration of Quantum Dot Color Technology. This advanced feature enables the TV to display a billion shades of color, providing viewers with exceptionally realistic and vibrant visuals. The quantum dot technology, combined with features like Mini-LED technology and Dolby Atmos, positions the Z870 as a television and an immersive experience, blending high-fidelity audio with unparalleled picture quality. This innovation represents a key milestone in Toshiba's pioneering cutting-edge television technologies legacy.
Researchers from ORNL Look at Quantum Spin Liquid Behavior
In a new study, a collaborative research team led by the Quantum Science Center at the Department of Energy's Oak Ridge National Laboratory has validated physicist Phil Anderson's decades-old hypothesis by confirming quantum spin liquid (QSL) behavior in the material KYbSe2. This significant achievement, published in Nature Physics, was made possible through advanced neutron scattering techniques and computational analysis. QSLs are an unusual state of matter characterized by entangled magnetic atoms, which play a crucial role in stabilizing quantum mechanical activity in certain materials. The team's research on KYbSe2, a layered triangular lattice structure material, shows promising potential for developing high-quality superconductors and quantum computing components. This breakthrough confirms a long-standing scientific theory and opens new avenues in quantum science and technology, particularly in the construction of next-generation devices.
Kenna Hughes-Castleberry is the Managing Editor at Inside Quantum Technology and the Science Communicator at JILA (a partnership between the University of Colorado Boulder and NIST). Her writing beats include deep tech, quantum computing, and AI. Her work has been featured in Scientific American, Discover Magazine, New Scientist, Ars Technica, and more.