Quantum News Briefs-November 11, 2023: Quantum Motion partners with UPenn on Silicon qubits, Nu Quantum raised £7 million in pre-Series A, Quandela secures €50M Series B funding and MORE!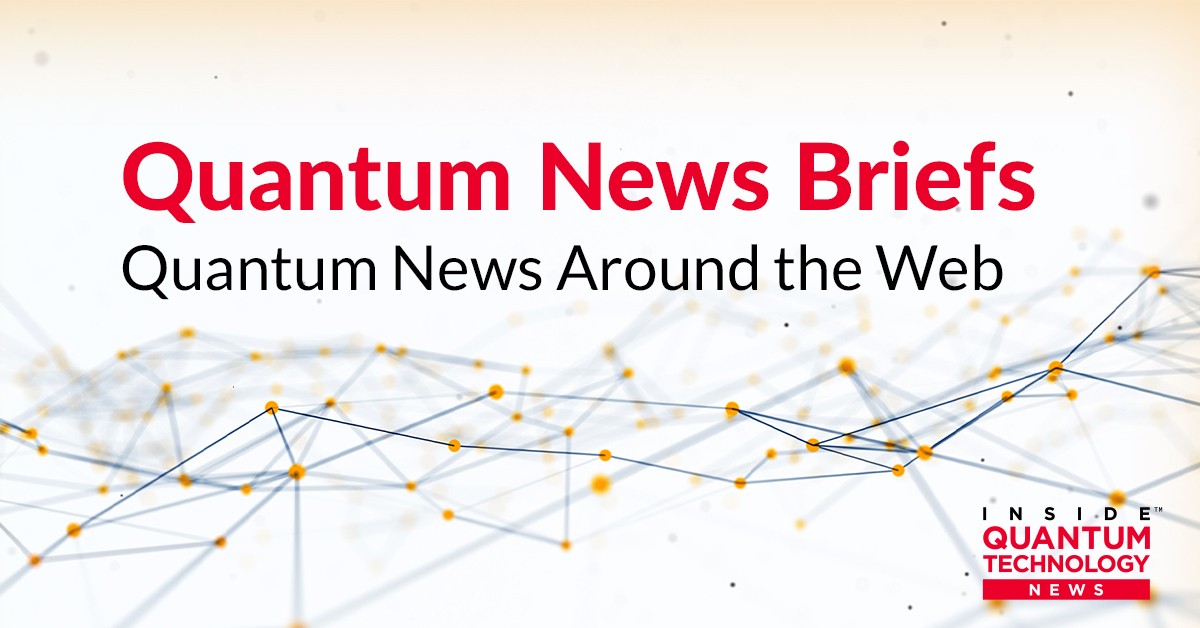 Quantum News Briefs Series: November 11, 2023: 
Quantum Motion teams with UPenn on silicon qubit research
In a significant development in the field of quantum computing, UCL spinout Quantum Motion has partnered with the University of Pennsylvania, aiming to advance the development of silicon qubit chips. This collaboration will leverage the expertise of Assistant Professor Anthony Sigillito's quantum hardware lab at the University of Pennsylvania, which specializes in developing new methods for encoding and controlling electron spin qubits. The partnership, celebrated for linking two historic locations in the computing world, North London and Philadelphia, seeks to push the boundaries of scalable quantum computing. Quantum Motion's vision to develop scalable quantum computers using silicon will benefit from this collaboration, as it involves the exchange of ideas, visits, and resources, including funding for a postdoctoral scholar and a Ph.D. student at the university. Professor John Morton of Quantum Motion and Assistant Professor Anthony Sigillito expressed enthusiasm about the potential of this partnership to address key challenges in quantum computing and scalability.
Nu Quantum has raised £7 million in a pre-Series A funding round
Nu Quantum, a pioneering quantum technology company located in the Broers Building on JJ Thomson Avenue, has successfully raised £7 million in a pre-Series A funding round. The company, founded in 2018 to commercialize a decade's worth of research from the Cavendish Laboratory, is at the forefront of scalable quantum networking. Nu Quantum's technology focuses on creating a quantum networking unit (QNU) that can efficiently scale quantum processing units, thereby forming a larger and more effective quantum computer. This approach is seen as a more efficient alternative to assembling large numbers of qubits in a single core. Nu Quantum's CEO, Dr. Carmen Palacios, emphasizes the company's mission to build the necessary quantum networking infrastructure for large-scale, fault-tolerant quantum computing. The funding round, led by Amadeus Capital Partners, Expeditions Fund, and IQ Capital, also saw increased commitment from previous investors and new investors like Presidio Ventures. The investment supports Nu Quantum's vision of developing a qubit modality-agnostic quantum networking platform recognized for its potential to advance quantum computing technology significantly.
Quandela secures €50M Series B funding and delivers first quantum computer to industrial client
This week, Quandela, a French company specializing in photonic quantum computing, achieved a significant milestone by securing over €50 million in funding and delivering its first quantum computer to an industrial client. Quandela's innovation lies in developing full-stack optical quantum computers accessible on the cloud and on-premises, making it the first in the European Union and among the few globally to offer cloud-based quantum computing services. The company recently inaugurated its quantum computer manufacturing facility in Massy, France, in June 2023, and the first quantum computer produced there has been delivered to OVHcloud datacenter, marking a groundbreaking moment as the first European quantum computer purchased and hosted by an industrial client. With plans to deliver three new machines in 2024 and employing over fifty experts in various fields, Quandela is poised for significant growth. The funding, comprising contributions from investors, the French government through the France 2030 Plan, and banking partners, will aid Quandela's international expansion and increase quantum computer production. Key investors include Serena, Credit Mutuel Innovation, the European Innovation Council Fund, Bpifrance, OMNES Capital, and Quantonation. This development is a testament to Quandela's role as a major player in the quantum computing industry and its potential to revolutionize the global technological landscape.
Kenna Hughes-Castleberry is a staff writer at Inside Quantum Technology and the Science Communicator at JILA (a partnership between the University of Colorado Boulder and NIST). Her writing beats include deep tech, quantum computing, and AI. Her work has been featured in Scientific American, Discover Magazine, New Scientist, Ars Technica, and more.