UK grant helps Rigetti/HSBC group apply quantum machine learning to detect money laundering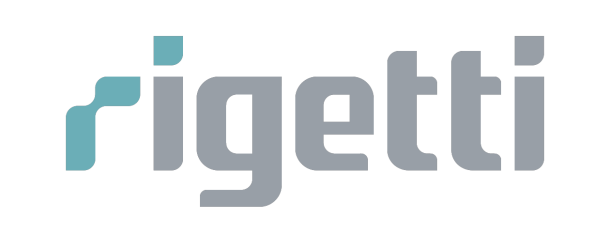 Rigetti Computing's UK unit has earned an Innovate UK Grant for an 18-month project it embarked on with banking giant HSBC and others last month to apply quantum machine learning to enhance existing anti-money laundering techniques.
The Quantum Software Lab (QSL) based at the University of Edinburgh, and the UK's National Quantum Computing Centre (NQCC) also are participating in the effort to improve the performance of current-state-of-the-art machine learning algorithms by using machine learning technology to detect anomalies and flag suspicious transactions and potentially prevent criminal activity.
The amount of the grant was not disclosed, but information at Gov.UK states that grant applications were ffor prjects whose costs would not exceed £500,000 (just over US$605,300).
Rigetti CEO Dr. Subodh Kulkarni said the project is a step in the company's plans to focus on use cases that bring the industry closer to narrow quantum advantage (nQA). "Achieving nQA is the next inflection point for our industry. Tackling a real-world problem like money laundering with quantum computing would advance our ability to offer financial customers quantum machine learning solutions that could provide a competitive advantage, and in turn accelerate the development of our hardware and software capabilities."
A Rigetti statement added that in addition to leveraging Rigetti QPUs and quantum software, the consortium will also benefit from HSBC's deep domain knowledge, benchmarks and classical and quantum machine learning for anomaly detection expertise, with the University of Edinburgh's quantum algorithm expertise, and the NQCC's extensive network of quantum computing opportunities and resources. 
"Applying quantum machine learning to detect fraudulent or criminal activity showcases the incredible opportunity this cutting-edge technology can bring to the financial services industry," said Dr. Mekena Metcalf, Quantum Computing Research Scientist at HSBC.
"The growing rates of financial crime and fraud globally means it is imperative that we find an enhanced way to stop people becoming a victim of fraudsters. Quantum computing has the potential to be a game changer in this arena – myself and the team are backing this one all the way," added Martin Brown, Senior Product Owner, UK Fraud Analytics at HSBC.
Dan O'Shea has covered telecommunications and related topics including semiconductors, sensors, retail systems, digital payments and quantum computing/technology for over 25 years.