Rigetti execs aiming for almost $600M in revenue in 2026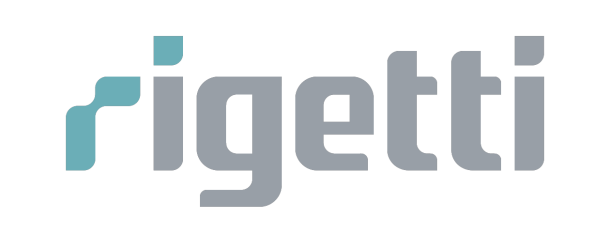 Executives from Rigetti Computing visited the Needham Growth Conference last week, and gave some insights on how they are turning qubits into revenue with the hope of unlocking close to $600 million in revenue by 2026.
The company, which is still in the process of merging with special purpose acquisition company Supernova Partners II as it aims to become a public company, recently has started to shed more light on its Quantum Computing-as-a-service (QCaaS) business model. Rigetti last month noted that it had achieved $6.9 million in revenue during the first nine months.
At the Needham conference, Rigetti COO Taryn Naidu said that figure for the first three-quarters of 2021 already surpassed the company's total 2020 revenue of $5.5 million, which itself was a far cry from the $700,000 earned in 2019. About 40% of Rigetti's revenue is being generated by its QCaaS model, in which it both works directly with customers and via partner cloud distribution, and the remaining 60% through development contracts with government agencies and similar entities. (One of Rigetti's announced cloud partners is Amazon Web Services, but company executives declined to break out how much current QCaaS revenue comes through AWS.)
But in the next few years, the QCaaS model will shift into gear, and start producing the majority of Rigetti's annual revenue. More cloud partnerships will help, like the one announced by Microsoft Azure and Rigetti last month, but the real game-changer will be the achievement of, first, narrow quantum advantage sometime next year, and later, broad quantum advantage sometime in 2025.
In 2026, Naidu said Rigetti is expecting to collect nearly $600 million in revenue, representing a compound annual growth rate of 140% between 2022 and 2026. "After we achieve those quantum advantage milestones, we expect our revenue to shift from those development contracts to more QCaaS," Naidu said "We expect accelerating revenue per customer," along with overall growth in the company's customer base.
Increasing demonstrations of quantum advantage across many industries will allow Rigetti's direct QCaaS channel to generate demand from up to 100 customers, with revenue for those contracts ranging from an expected $800,000 to around $13 million. On top of that, cloud partnerships are anticipated to help Rigetti engage with an additional 5-10 much larger customers with revenue per customer estimated between $9 million and $146 million.
Of course, that will all depend on the ability to continue scaling Rigetti's hardware and getting it into wide production. "Hardware is the fountainhead of advancement in this truly transformative industry and this massive opportunity," Rigetti CEO and founder Chad Rigetti said during the Needham presentation.
To that end, the company last month announced an 80-qubit multi-chip quantum processor, and it expects to reach more than 4,000 qubits in 2026. Meanwhile, it is aiming to meet a demand for an estimated 14 production systems that same year, with each system expected to generate around $40 million that year. 
Whereas a single supercomputer currently is around the size of a basketball court (around 92 feet long x 50 feet wide) all 14 of those Rigetti quantum systems in 2026 will fit inside the same amount of space. "That's a dramatic revenue opportunity per square foot," Naidu said.