Rigetti Computing adds Greg Peters as Chief Revenue Officer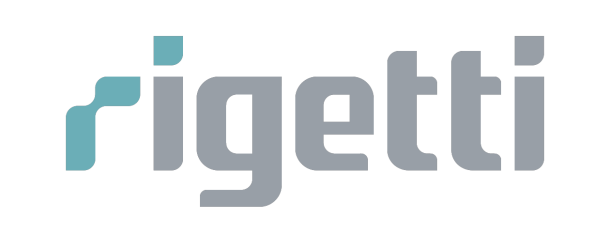 (GlobeNewsWire) Rigetti Computing, Inc. ("Rigetti" or "the Company") (NASDAQ:RGTI), a pioneer in hybrid quantum-classical computing systems, today announced the addition of Greg Peters as Chief Revenue Officer, effective as of March 14. In his new role, Peters will lead global commercialization and growth efforts with the goal of expanding the Company's Quantum Computing as a Service (QCaaS) business in the public and private sectors. With extensive experience in high technology go-to-market strategy and execution, Peters has a history of successfully introducing industry-leading solutions and offerings to drive top- and bottom-line growth.
This announcement comes alongside the Company's establishment of its Revenue Organization, which will oversee all revenue generating activities within the Company.
"Quantum computing is poised to take off and Rigetti is at the forefront," said Chad Rigetti, founder and CEO of Rigetti. "Greg brings an impressive track record of business success and deep industry expertise with advanced technologies for government and commercial customers. Greg's role within the Revenue Organization is expected to be critical in advancing the commercialization of our technology, educating the marketplace, and executing go-to-market strategies."
In February 2022 Rigetti announced the public availability of its 80-qubit quantum computer on Rigetti Quantum Cloud Services and Amazon Braket and expects the system to be available on Microsoft Azure in the coming months. The Company has also entered into several industry partnerships with leading organizations, such as Deloitte, Nasdaq, and Ampere Computing, to pursue commercial applications in quantum computing.
"I am thrilled to be part of a world-class quantum computing team and excited about this once-in-a-lifetime opportunity to work toward further commercializing the technology with the potential to solve the world's most important and pressing problems," said Peters.
Peters has more than 30 years of experience in high technology roles at Hewlett-Packard, Agilent Technologies and Keysight Technologies (Keysight) including P&L responsibilities for business serving the computing, communications, aerospace, and semiconductor industries. Greg's most recent work at Keysight included executive roles in Corporate Development and leadership of Keysight's Aerospace Defense and Government Solutions business. Greg holds a BSEE from Iowa State University and an MBA from the University of Colorado at Colorado Springs.