QuEra helps NERSC users explore quantum computing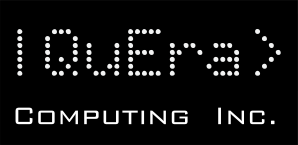 QuEra Computing has teamed with the National Energy Research Scientific Computing Center (NERSC), which is part of the US Department of Energy, to provide NERSC with access to QuEra's neutral-atom quantum computing as it works to develop and evaluate quantum computing for use in multiple fields, including quantum dynamics, chemistry, high-energy physics, and more.
The partnership is set to start  this spring with a project designed to enable NERSC's experts to explore QuEra's Aquila quantum computer and evaluate its capabilities, with a long-term goal of understanding how such technologies could support the complex needs of NERSC's user base. NERSC, based at Lawrence Berkeley National Laboratory in California, has about 9,000 users from a range of scientific fields, making it one of the world's largest facilities dedicated to offering computational resources for scientific research. It provides high performance computing (HPC) and data resources for research supported by the U.S. Department of Energy (DoE) Office of Science.
"Adding quantum computing and quantum simulation capabilities of this kind has the potential to impact a significant portion of NERSC's user base, whose work is in sectors where there are direct applications for this technology," said Richard Gerber, Senior Science Advisor and Head of the HPC Department at NERSC. "Technology is evolving quickly in the HPC space. This project will increase our capacity to better serve our users in the future and reflects NERSC's commitment to providing the scientific community with new and advanced computational tools as they become available."
QuEra CEO Alexander Keesling added, "It is a privilege to provide NERSC with access to QuEra's quantum computing resources and to contribute to its ongoing efforts to increase its users' computing capability. We believe the vast pool of scientists who turn to NERSC for computing resources stand to benefit greatly from our technology. It is our hope that through this partnership, we can help accelerate scientific breakthroughs in an array of disciplines."
The company also said it stands to gain valuable insights into how users deploy the technology and enables the company to make adjustments that would potentially unlock even greater value for users.
QuEra's Aquila late last year became the first neutral-atom quantum machine available through the Amazon Braket cloud service. Last month, it touted optimization breakthroughs using Rydberg atom arrays.
Dan O'Shea has covered telecommunications and related topics including semiconductors, sensors, retail systems, digital payments and quantum computing/technology for over 25 years.