Quantum News Briefs October 20: ZDNet reports " 61% of firms worry they are unprepared for security risks in quantum era"; Australia's Pawsey receives major boost in quantum research pursuits through NCRIS grant; Could hBN become quantum technology's go-to material? + MORE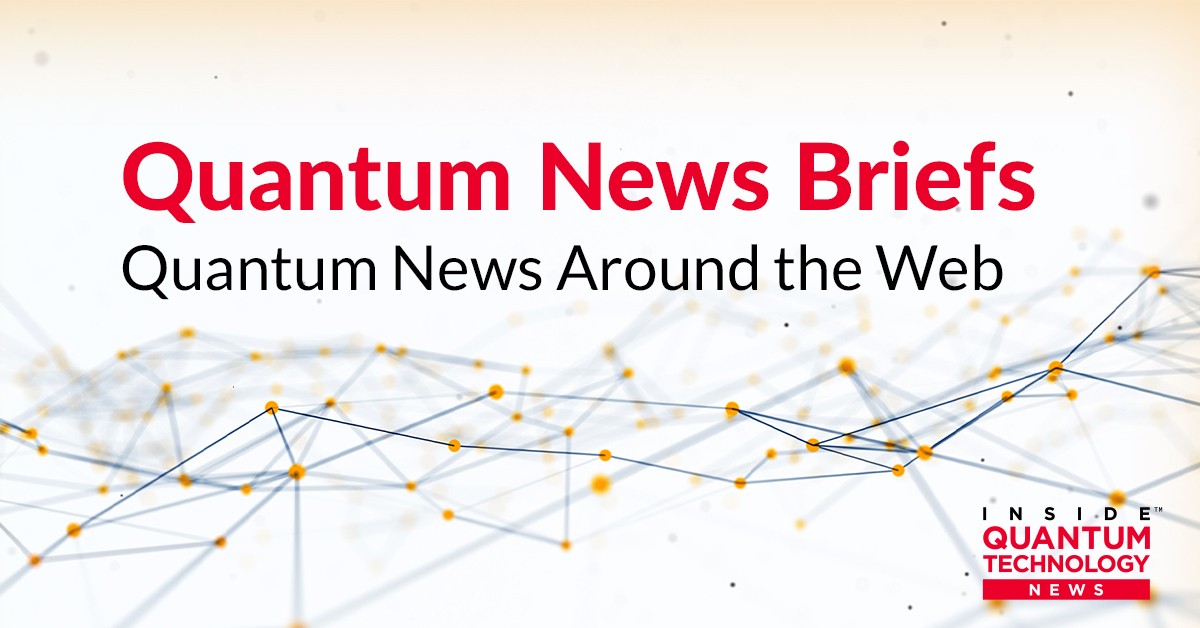 Quantum News Briefs October 20:
ZDNet reports " 61% of firms worry they are unprepared for security risks in quantum era
Eileen Yu, Senior Contributing Editor, of ZDNet reported in her article on October 19 that 61% of enterprises have expressed concern their organization is not and will not be prepared to handle security implications that may surface in a post-quantum computing future. Quantum News Briefs summarizes the article.
According to a survey conducted by Ponemon Institute the study polled 1,426 IT and cybersecurity professionals who have knowledge of their company's approach to post-quantum cryptography. Among them were 605 from the US, 428 in EMEA, and 393 across Asia-Pacific.
Another 74% of respondents worry their data may be targeted for harvest now by cybercriminals and to be decrypted in the future when the ability to do so surfaces.
"Post-quantum computing is a seismic event in cryptography that will require IT leaders to begin preparation now," said DigiCert CEO Amit Sinha. "Forward-thinking organizations that have invested in crypto agility will be better positioned to manage the transition to quantum-safe algorithms when the final standards are released in 2024."
About 59% believe their leadership team is aware or somewhat aware about the security implications of quantum computing, while 18% say their leadership is "very aware" of such risks. Another 23% reveal their leadership team is not aware about security risks related to quantum computing.
Some 41% believe their organization must be prepared for a quantum computing era within five years, while 29% say they have between five and seven years. Another 12% say their organization will be ready in eight to 10 years, and 9% put this at more than a decade.
Click here to read the ZDNet article in-entirety with comprehensive findings from the study.
Australia's Pawsey receives major boost in quantum research pursuits through NCRIS grant
Australia's Pawsey Supercomputing Research Centre has received a $5 million grant from the Australian Government's National Collaborative Research Infrastructure Strategy (NCRIS) program. Quantum News Briefs summarizes the announcement.
The new funding will enable Pawsey over a period of two years to extend its national supercomputing and quantum computing innovation hub, pilot new projects and develop quantum applications.
Pawsey's Executive Director Mark Stickells said the grant follows Pawsey's ongoing efforts to harness the potential of quantum for tangible, real-world applications and its integration with high-performance computers.
"We value the opportunity that this investment represents, to continue to scale and innovate Pawsey's national quantum computing activities and work with national and international partners. This funding underscores not only Australia's commitment to scientific progress but also faith in our ability to drive transformative change through innovation. We are excited to leverage this opportunity to amplify our efforts and push the boundaries of quantum research in the national interest," Stickells said.
The grant builds on Pawsey's strong foundation of earlier successful projects and collaborations, which include:
–Pioneering the onsite integration of quantum accelerators within supercomputing centres. Pawsey's first integration, in partnership with Quantum Brilliance, is currently being used to demonstrate and test hybrid models of quantum and classical computing by pairing the in-house quantum accelerator with Pawsey's flagship system, Setonix.
–Developing quantum education programs. One of these programs is led by quantum physicist Professor Jingbo Wang at The University of Western Australia and aims to equip university students with the skills and knowledge needed for utilising quantum technology.
–Supporting initiatives like 'Quantum Girls', which strives to introduce quantum science and computing into classrooms and foster STEM interest through tailored programs, including hackathons, designed to inspire young girls.
Click here to read the complete announcement.
Could hBN become quantum technology's go-to material?
In recent years, diamond has been the go-to material for quantum sensing, thanks to its nitrogen-vacancy centers, controllable spin, and sensitivity to magnetic fields. Diamond, a default choice for quantum sensing, has met its match in hexagonal boron nitride (hBN), an often-overlooked material that is gaining attention as a potential quantum technology future material. Quantum News Briefs summarizes Taha Khan's October 19 article in AZNano.
Diamond has been a cornerstone in quantum sensing thanks to its nitrogen-vacancy centers. However, when diamonds are scaled down to the nanoscale, a critical limitation emerges: the super-stable nitrogen-vacancy centers lose their stability, rendering them ineffective for quantum sensing.
hBN has remained under the radar in quantum technology for a while, but it recently made a compelling case for itself.
A breakthrough came from a recent paper published in Nano Letters by researchers from TMOS (the ARC Centre of Excellence for Transformative Meta-Optical Systems), who developed a groundbreaking method to stabilize the -1 charge state of boron vacancy centers in hBN. Moreover, they have introduced an innovative approach to studying the charge states of these defects using optical excitation and concurrent electron beam irradiation.
According to the research, hBN is poised to replace diamond as the preferred material for quantum sensing and quantum information processing. With the newfound ability to stabilize atomic defects in hBN, 2D hBN layers could find applications in areas where diamond falls short.  Click here to read the complete article in AZ Nano.
A new way to erase quantum computer errors
A group of researchers led by Caltech is among the first to demonstrate a type of quantum eraser. The physicists show that they can pinpoint and correct for mistakes in quantum computing systems known as "erasure" errors. Quantum News Briefs summarizes the October 12 Phys.org article discussing this research.
"It's normally very hard to detect errors in quantum computers, because just the act of looking for errors causes more to occur," says Adam Shaw, co-lead author of the new study and a graduate student in the laboratory of Manuel Endres, a professor of physics at Caltech. "But we show that with some careful control, we can precisely locate and erase certain errors without consequence, which is where the name erasure comes from."
Specifically, they manipulated individual alkaline-earth neutral atoms confined inside "tweezers" made of laser light. The atoms were excited to high-energy states—or "Rydberg" states—in which neighboring atoms start interacting."The atoms in our quantum system talk to each other and generate entanglement," explains Pascal Scholl, the other co-lead author of the study and a former postdoctoral scholar at Caltech now working in France at PASQAL.
Entanglement is what allows quantum computers to outperform "However, nature doesn't like to remain in these quantum entangled states," Scholl explains. "Eventually, an error happens, which breaks the entire quantum state."
The new error-catching system is designed in such a way that erroneous atoms fluoresce, or light up, when hit with a laser. "We have images of the glowing atoms that tell us where the errors are, so we can either leave them out of the final statistics or apply additional laser pulses to actively correct them," Scholl says
By removing and locating errors in their Rydberg atom system, the Caltech team says that they can improve the overall rate of entanglement, or fidelity. In the new study, the team reports that only one in 1,000 pairs of atoms failed to become entangled. That's a factor-of-10 improvement over what was achieved previously and is the highest-ever observed entanglement rate in this type of system.
Ultimately, these results bode well for quantum computing platforms that use Rydberg neutral atom arrays.  Click here to read the Phys.org article in-entirety.
Sandra K. Helsel, Ph.D. has been researching and reporting on frontier technologies since 1990.  She has her Ph.D. from the University of Arizona.