Quantum News Briefs December 26: Underground Italian lab hunts for signs of quantum gravity; Quantum-circuit cutting fills a gaping hole; A look at future quantum data centers + MORE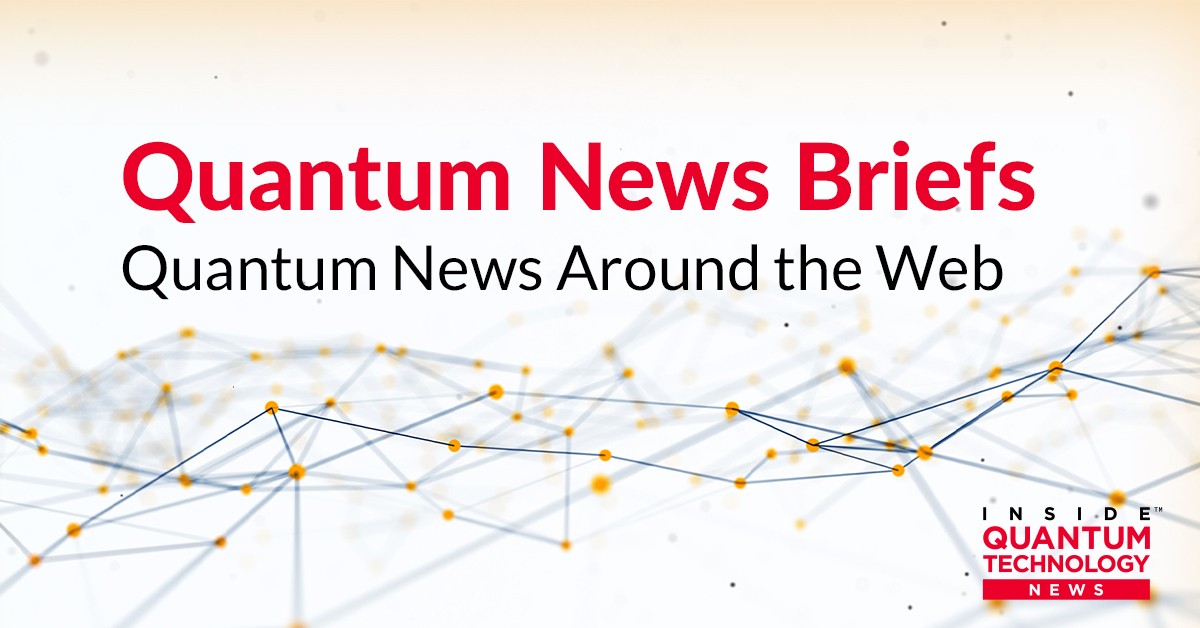 Quantum News Briefs December 26: Underground Italian lab hunts for signs of quantum gravity; Quantum-circuit cutting fills a gaping hole; A look at future quantum data centers + MORE.
*****
Underground Italian lab hunts for signs of quantum gravity
For decades, physicists have been hunting for a quantum-gravity model that would unify quantum physics, the laws that govern the very small, and gravity. One major obstacle has been the difficulty in testing the predictions of candidate models experimentally.  The standard model is terrific at explaining the behavior of particles, interactions and quantum processes on the microscale. However, it does not encompass gravity.
So, physicists have been trying to develop a unifying theory of quantum gravity, some versions of which predict that various properties that underpin the standard model, such as the Pauli exclusion principle, may be violated in extreme circumstances.
A project carried out at the INFN underground laboratories under the Gran Sasso mountains in Italy, has been searching for signs of radiation produced by such a violation in the form of atomic transitions forbidden by the Pauli exclusion principle. The lab must be housed underground because the radiation signature from such a process will be so faint, it would otherwise be drowned out by the general background radiation on Earth from cosmic rays. "
In two papers appearing in the journals Physical Review Letters (published on September 19, 2022) and Physical Review D (accepted for publication on December 7, 2022) the team reports that no evidence of violation has been found, thus far, ruling out some quantum-gravity models.
The team now plans to extend its research to other quantum-gravity models, with their theoretician colleagues Antonino Marcianò from Fudan University and Andrea Addazi from Sichuan University, both in China. "On the experimental side, we will use new target materials and new analysis methods, to search for faint signals to unveil the fabric of spacetime," says Catalina Curceanu, a member of the physics think-tank, the Foundational Questions Institute, FQXi, and the lead physicist on the experiments at INFN, Italy. Click here to read Phys.org article in-entirety.
*****
Quantum-circuit cutting fills a gaping hole
Companies and researchers are paying more attention to the concept of quantum-circuit cutting, which breaks down large quantum circuits into smaller fragments for execution across multiple devices, which could include quantum and classical computers, according to recent HPCWire article by Agam Shah.
IBM last month incorporated circuit cutting as a key element in its quantum roadmap, and has also given the technology its own name, calling it "dynamic circuits." Dell is taking a close look at quantum circuit-cutting to plug quantum computers as accelerators into classical computing infrastructure.
"Quantum circuit cutting is the process of partitioning a large quantum circuit into smaller fragments that can be executed independently, either successively on the same device, or across multiple devices," said Olivia Di Matteo, who is an assistant professor at University of British Columbia's Department of Electrical and Computer Engineering. Quantum circuit-cutting addresses limitations in current quantum systems, UBC's Di Matteo told HPCwire.
The quantum circuit-cutting procedure also has its tradeoffs, as scaling and overhead incurred by cutting are problematic. "Moving into the future we need to develop more efficient methods that address problems such as finding optimal cut locations for problems with arbitrary structure, and minimizing the number of additional circuit executions and measurements required," Di Matteo said.
But the idea of quantum circuit-cutting has staying power, even when a quantum computer reaches a million qubits.  Click here to read original extensive article.
*****
A look at future quantum data centers
Paul Nashawaty, Senior Analyst for TechTarget recently discussed how quantum computing can coexist with traditional computing and . Quantum News Briefs summarizes below.
Nashawaty writes, "The future of quantum computing will depend on how the technology evolves and how easy it becomes to host in a more standard data center." The supercooling requirements for quantum compute mean that traditional data centers are not set up to host this equipment yet, he notes.
The only place that quantum compute is being based currently is in purpose-built areas that are effectively research facilities. Quantum computing in its current and near-term future iteration will augment digital computing by being extremely fast and extremely efficient at some types of calculations and predictions, but will almost certainly not replace digital compute for more mundane applications and simple transactions."
The future of quantum computing will depend on how the technology evolves and how easy it becomes to host in a more standard data center.
The commercial data centers that are being built today will be around for 20 to 30 years and they are not currently designed to host quantum computing. Instead, it is more likely that quantum will go into specially designed or significantly refurbished data centers, but that is largely dependent on the degree to which the developing architectures require cryogenic cooling and other special equipment for operations.
"There are competing quantum technologies and architectures," Acton said. "Until we have a more standardized approach and consistent delivery model, quantum compute is likely to be based in bespoke data centers," which are purpose built and unique to quantum requirements rather than traditional commercial data centers.  Click here to read original article in-entirety here.

*****
Shares in Quantum Blockchain Technologies rose 23% after addition of industry experts to R&D team
Shares in Quantum Blockchain Technologies PLC rose 23% on Tuesday after the company said it has granted 37.5 million share options as part of consultancy agreements with industry experts who are now part of its research and development team, according to Kyle Morris of Marketwatch on December 20.
The company said some of the options have been granted to members of the R&D team and in-house staff. Shares at 1013 GMT were up 0.23 pence at 1.23 pence.  Click here for MarketWatch announcement.
A review of the QBT website by Quantum News Briefs affirms the award of options to key researchers on December 20, Francesco Gardin, CEO and Chairman of QBT, commented: "Our option-based reward policy, applied to all non-University key members of the R&D team is now in place. While we have awarded new options to those consultants who were engaged this year by the Company, we have also extended the terms for some of the options which have previously been allocated, while increasing the exercise price of part of them. "The R&D team is very focused on its highly demanding challenge of improving the core SHA256 performance, which the Bitcoin industry has been trying to address for the last ten years. Awarding options to the key researchers of our R&D team is not a further motivational element, but the acknowledgment of their contribution and the sharing of the large potential rewards. Names of the industry experts not listed.
*****
Sandra K. Helsel, Ph.D. has been researching and reporting on frontier technologies since 1990.  She has her Ph.D. from the University of Arizona.