Quantum News Briefs December 14: US Navy creates innovation center & advisory board to focus investments on AI, machine learning & quantum computing; Suspected Russian FSB officer charged with smuggling components for nuclear & hypersonic weapons & quantum computing; NY Creates & Bleximo announce new quantum computing R&D Partnership at Albany Nanotech Complex + MORE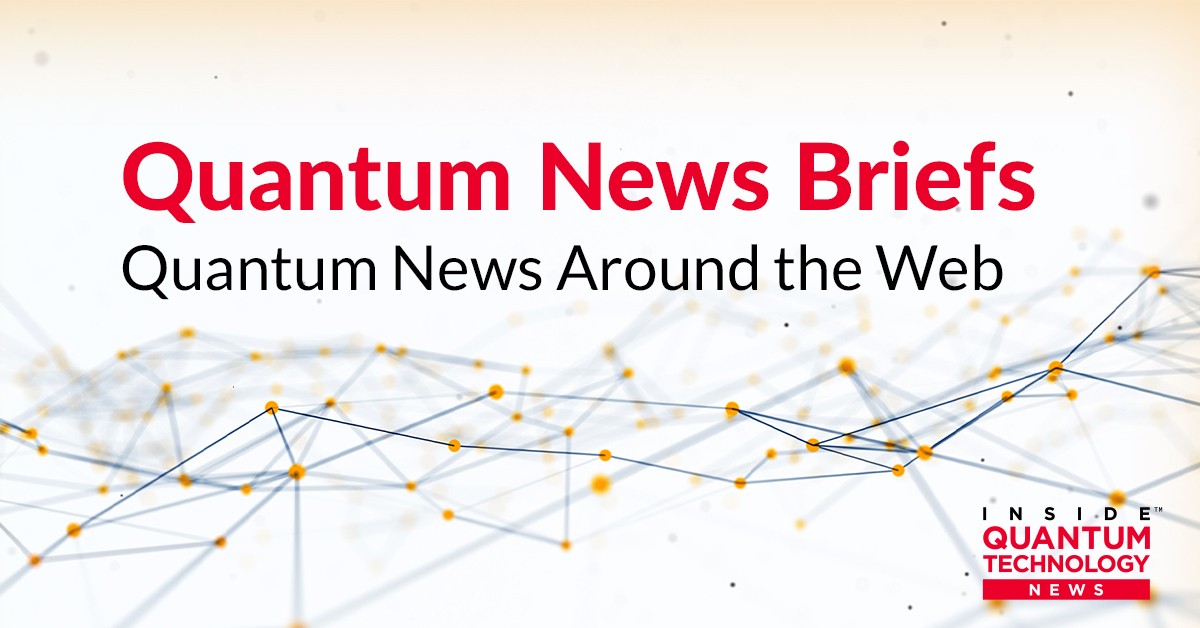 Quantum News Briefs December 14 begins with the US Navy's creation of an innovation center & advisory board to focus investments on AI, machine learning & quantum computing; next a summary of Suspected Russian FSB officer charged with smuggling components for nuclear & hypersonic weapons & quantum computing; third is the NY Creates & Bleximo announcement of their new quantum computing R&D Partnership at Albany Nanotech Complex + MORE

*****
US Navy creates innovation center and advisory board to focus investments on AI, machine learning & quantum computing
The U.S. Navy is creating an innovation center and an advisory board focused on science and technology as the service seeks to better invest its resources to stay ahead of potential adversaries in the long term, the Navy secretary told Defense News. Early focus areas will include, but are not limited to, artificial intelligence, machine learning and quantum computing.
The Navy Innovation Center will be located at the Naval Postgraduate School in Monterey, California, and will "focus on the truly transformational technology that we need, not just two years, five years down the road, but 10, 15 years down the road," Carlos Del Toro said.
The Navy in the last several years tightened its relationship with small businesses and academia to leverage their new products and research investments.
A soon-to-be established Department of the Navy Science and Technology Advisory Board will also help make strategic decisions about where to invest limited funds. Del Toro said the Navy selected individuals from a range of backgrounds for the board, and the White House will screen them before they formally join the board.  Click here to read article in-entirety
*****
Suspected Russian FSB officer charged with smuggling components for nuclear & hypersonic weapons & quantum computing

A suspected officer with Russia's Federal Security Service (FSB) was among seven people charged by U.S. prosecutors Tuesday with smuggling sensitive electronic components used to help make nuclear and hypersonic weapons and in quantum computing to help Russia's military effort. Quantum News Briefs summarizes.
The exporting of the technology involved is heavily regulated and occurred in violation of U.S. sanctions, according to a 16-count indictment unsealed Monday in Brooklyn. Federal prosecutors accuse Brayman and six others, including a New Jersey man, of purchasing and shipping millions of dollars worth of military and other restricted technologies to Russia. The indictment charges the seven suspects with conspiracy, money laundering and bank fraud.
According to the 16-count federal indictment, Alexey Brayman allegedly received an on-going supply of "advanced electronics and sophisticated testing equipment used in quantum computing, hypersonic and nuclear weapons development and other military and space-based military applications."
U.S. officials said the arrests had disrupted the procurement network allegedly used by Russian intelligence services, which they said had been operating as far back as 2017.
Click here to read Washington Post article in-entirety.