Quantum Machines, QuantWare pairing packages QPUs with control technology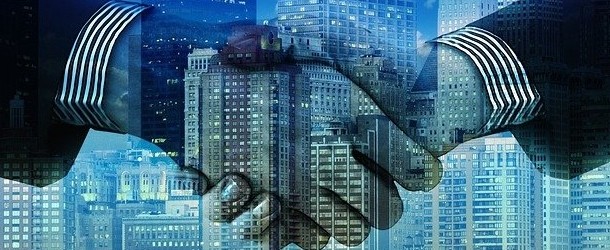 Quantum control engineering firm Quantum Machines and QuantWare, a maker of superconducting QPUs, are teaming up to offer customers a QPU that's pre-integrated with a control system out-of-the-box. 
The companies said they believe that partnering will help customers and researchers "to dramatically accelerate their development," and "quickly and seamlessly go from a QPU to a working quantum computer that is capable of running advanced quantum algorithms."
Also, as part of the pairing, QuantWare (QW) is using OPX+, the Quantum Machines (QM) control system, for its own lab infrastructure, while QM is using QW's QPUs to build Israel's first functional quantum computer, a project that QM landed a major role in back in the summer of 2022.
As for customers, the partners will deliver QW's 25-qubit Contralto QPU, and will gain access to the powerful OPX+ quantum control solution, allowing them to fully leverage their QPU's potential and accelerate R&D cycles, the companies said. Users also gain access to QM's automated calibration features, such as storing and tracking calibrated parameters of superconducting quantum chipsets by QW; automatic generation of QUA configuration and QUA macros based on calibrated parameters, pulse specifications and connectivity specifications; and controlling static control electronics (e.g. local oscillators). 
"This can save hours and days spent on manually calibrating the system and ensure that the QPU remains on parameters during runtime," the partners stated.
There are very few quantum computing companies that do everything–hardware, software, applications, control engineering, cryogenics–and the list gets even shorter when you rule out the big names and focus on just the start-ups, so it makes sense that more start-ups will start to combine their specialties in strategic partnerships with the aim of help customers save development time and money, and lessen the complexity of having to work with numerous small technology specialists.
"We provide the ideal quantum control systems that make it seamless to realize the potential of any QPU our customers have," said Itamar Sivan, CEO of Quantum Machines. "Therefore, it is natural for us to partner with QuantWare to allow their customers to accelerate the commercialization of quantum computing by significantly cutting the time from an algorithm idea to its actual realization. Pairing the quantum control layer we provide with QuantWare's multi-qubit QPU will enable developers and researchers to move from paper to practice at a lightning pace, reducing the labor intensiveness of the integrations."
"Achieving useful quantum computation is a huge challenge that requires collaboration – like the one we are currently establishing with Quantum Machines," said Matthijs Rijlaarsdam, CEO of QuantWare. "The combination of our Contralto QPU and the OPX+ provides our customers with an incredibly powerful and versatile system out of the box. This Open Architecture approach further lowers the barrier for our customers to build large setups for applications reaching from research to commercial HPC integration."
Dan O'Shea has covered telecommunications and related topics including semiconductors, sensors, retail systems, digital payments and quantum computing/technology for over 25 years.