Quantum Computing Mergers and Acquisitions to Know in 2021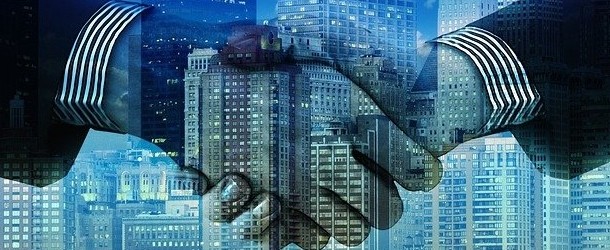 (AnalyticsInsight) Quantum computing mergers in 2021 are key for progress in all sectors. writes Analytics Insight.
IQT NEWS ADDS "STOCKS ZONE" DAILY STOCK TICKER TO HOME PAGE
IQT-News summarizes the AnalyticsInsight article and the featured mergers and acquisitions below:
Honeywell Mergers with Cambridge Quantum Counting
In early June, Honeywell announced its plan of merging its quantum computing business with Cambridge Quantum Computing or CQC that focuses on quantum software. Both the quantum computing mergers plan to set up a new separate company. The deal is likely to close by Q3 2021. This can create a hardware-plus-full-stack quantum computing company that can grab more investors' attention.
Rigetti Computing Mergers with SPAC
Rigetti Computing is one of the popular quantum hardware start-ups that has announced to merge with Supernova Partners Acquisition Company II SPAC.  Once this transaction closes, Rigetti maybe a ticker symbol on the New York Stock Exchange with 'RGTI'. The value is about US$1.5 billion and the company expects the transaction to be done as US$458 million in cash and another US$100 million through private investment in public equity.
IonQ Mergers with DMY Technology
IonQ was already in advanced level talks at the beginning of the year to merge with a blank-check company called DMY Technology Group Inc.III for coming with the first public quantum computing firms. The merged company is estimated to be worth about US$2 billion and the deal has also come out in March.
IonQ Partners with GE Research
IonQ, Inc has announced an initiative in partnership with GE Research to explore the impact of quantum computing and IonQ's quantum computers in the pivotal field of risk analysis. This is likely to lay the groundwork for risk management across sectors such as government, finance, and others.
IBM Partners with Raytheon Technologies
IBM and Raytheon Technologies have partnered to establish artificial intelligence, quantum, and cryptographic solutions for defense, aerospace, and intelligence industries. This partnership will also include the federal government as part of strategic collaboration. By combining IBM's breakthrough commercial research with Raytheon Technologies's own research plus aerospace, and defense expertise the companies will be capable of cracking once-unsolvable challenges together.
SoftBank Partners with IonQ
IonQInc. partners with SoftBank Group Corp.'s portfolio companies as part of a recently-announced strategic partnership with the tech investor. IonQ is SoftBank's first investment in quantum computing to speed up calculations on machine-learning and material science for portfolio companies.