Rigetti names public company vet Kulkarni as new president and CEO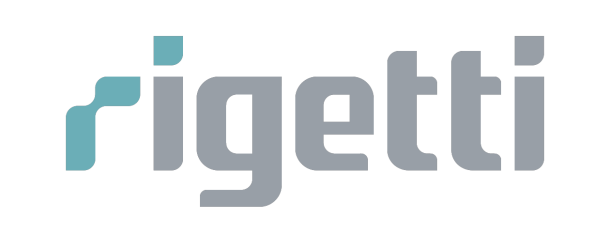 Rigetti Computing has named Dr. Subodh Kulkarni as the company's new President and CEO, effective Dec. 12, an announcement that comes a few weeks after Chad Rigetti, the firm's founder and previous president and CEO, announced that he would leave the company effective Dec. 15. 
Kulkarni comes to Rigetti after most recently serving as president and CEO of CyberOptics, a developer and manufacturer of high-precision sensors and inspection systems for the semiconductor and electronics industry. He held these roles at CyberOptics from 2014 until last month, when the company, which previously had been publicly traded on Nasdaq, closed a deal to be acquired by Nordson Corporation.
Rigetti last month reported its third quarter earnings later than it had planned, and acknowledged that it had discovered information that would call for a re-stating of earnings for two previous quarters.
IQT News sent Rigetti Computing a few questions by email about Kulkarni's plans for the firm, but a spokesman said they could not be addressed until after Kulkarni officially starts at the firm.
Upon Kulkarni's arrival, Rick Danis, who is Rigetti's current interim CEO, will resume his previous primary role as General Counsel for the company. Chad Rigetti's announcement that he planned to leave the company came just days after the company said he was moving out of corporate leadership roles to focus on product development, an act which started the company on a search for a new leader.
In addition to leading CyberOptics for several years Kulkarni also has previously served in corporate leadership and executive roles at companies such as Prism Computational Science and Imation. Earlier in his career, Kulkarni worked for 3M and IBM. He currently serves on the board of publicly-held KeyTronic Corporation, an electronics manufacturing services company, as well as serving as Chairman of the Board for Prism Computational Sciences.
"Subodh's accomplishments as a public company CEO and a technologist constitute the type of leader whom we believe will best serve Rigetti and its exciting opportunities in quantum computing," said Cathy McCarthy, Chair of the Company's Board of Directors at Rigetti. "With thirty-plus years of spearheading innovation in the semiconductor industry, Subodh has the unique ability to speak the language of engineers, physicists, and businesspeople alike. We have full confidence in Subodh as he works to lead Rigetti into its next stage of growth and commercialization."
"Rigetti's mission to build the world's most powerful computers to help solve humanity's most important and pressing problems greatly inspires me," commented Dr. Kulkarni in a statement. "Quantum represents the first paradigm change in computer technology in the seventy-five years since the transistor was created. I am humbled and honored by the opportunity to support Rigetti's brilliant technologists and build upon its many achievements so far. I look forward to working with this exceptionally talented team to further develop, scale, and commercialize Rigetti's full-stack hybrid quantum computing offering."
Dan O'Shea has covered telecommunications and related topics including semiconductors, sensors, retail systems, digital payments and quantum computing/technology for over 25 years.