Sandbox AQ partners with Deloitte and EY to target enterprises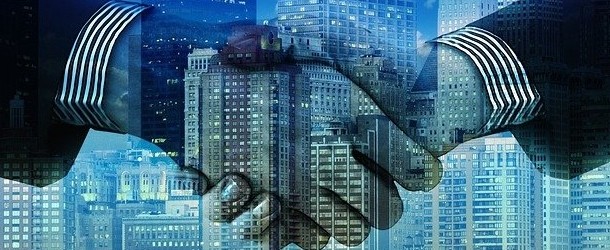 Sandbox AQ has signed on two giant partners in the realm of professional services–Deloitte and Ernst & Young (EY)–to help the recent Alphabet spin-off bring its quantum technology solutions to market.
Deloitte becomes a Platinum Global Systems Integrator for Sandbox AQ, focused on providing Sandbox AQ's quantum-readiness solutions to organizations looking to prepare for disruptions caused by maturing quantum technologies – both potential benefits and security threats, according to a press release. This will include helping joint customers of the two firms upgrade their cybersecurity infrastructures, including transitioning to quantum-resistant cryptographic algorithms.
Other use cases the partners will pursue include leveraging AI and quantum for applications in financial services, biopharma, and chemistry modeling and simulation. (By the way, "AI + Quantum" will be the subject of Sandbox AQ CEO Jack Hidary's special keynote presentation at next week's IQT San Diego event. The theme of that event is the Quantum Enterprise, and these partnerships are poised to help enterprises work with and adopt quantum.)
"Leveraging Sandbox AQ's advanced technology, deep quantum knowledge and solutions together with Deloitte's seasoned cybersecurity and quantum advisory professionals and complementary technology-enabled solutions will help organizations mitigate risk and protect operations during the quantum transformation," said Hidary, in a statement. 
Deborah Golden, Deloitte US Cyber and Strategic Risk leader and principal, Deloitte & Touche LLP, added, "As our clients explore nascent quantum technology and its potentially transformational impacts, we're very focused on cyber considerations. We're scaling Deloitte's quantum security ecosystem with technologies, academic institutions, and industry to help organizations preempt threats, transform securely and work toward a competitive market advantage that could result from early adoption."
Meanwhile, EY becomes a Strategic Alliance Partner of Sandbox AQ, which means the two companies will work together to bring clients the systems integration and implementation experience of EY teams along with practical AI and quantum technology solutions from Sandbox AQ, according to a press release issued separately from the Deloitte announcement.
Dave Burg, EY Americas Cybersecurity Leader, said in a statement, "One of the significant business implications of quantum computing is the challenge that today's encryption technologies face. Businesses and consumers use encryption to protect information and business processes in many ways – all of which will need to be upgraded to be effective. This is an important and urgent business issue that must be addressed to make a better and more secure working world in a time of unprecedented cyber risk. This alliance with Sandbox AQ will offer the opportunity to combine quantum's leading-edge experience of science and technology with the vast consulting and business transformation experience offered by EY teams."
These two partnerships follow on the heels of Sandbox AQ announcing it had received an investment from the CIA's In-Q-Tel venture arm.