Quantum News Briefs January 25: Canada's Prime Minister Trudeau announces federal investment of $32 Million USD  in Xanadu; Thales Alenia Space developing quantum technologies for European Space Agency; What the Quantum Computing Cybersecurity Preparedness Act means for national security + MORE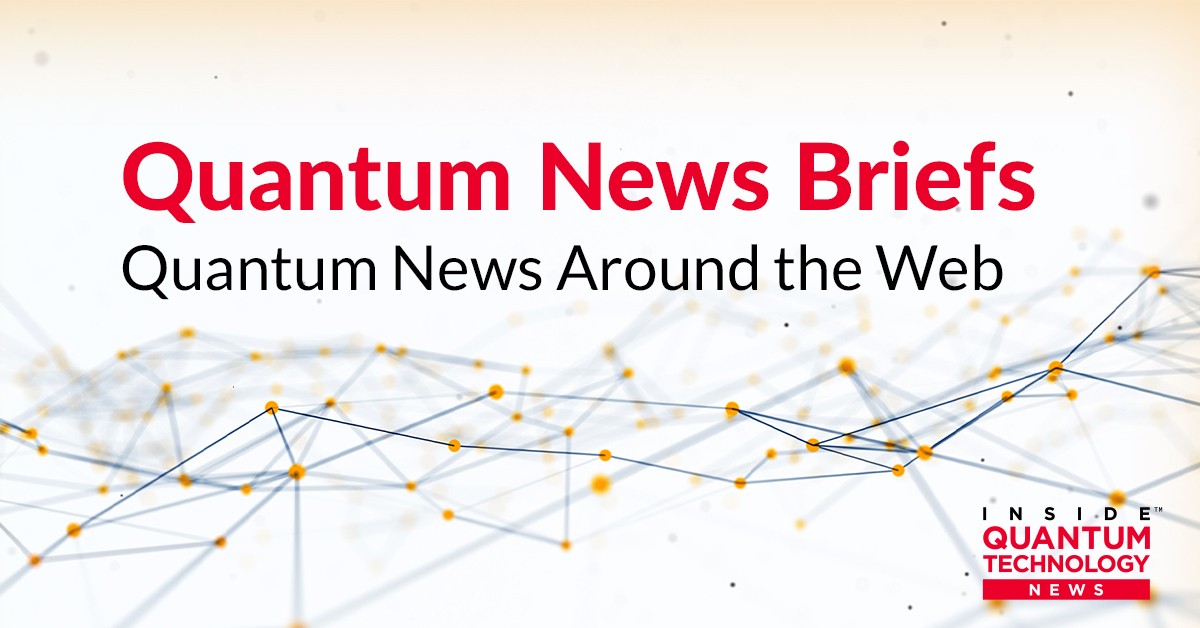 Quantum News Briefs January 25 begins with Canada's Prime Minister Trudeau's announcement of federal investment of $32 Million USD  in Xanadu; followed by news that Thales Alenia Space is developing quantum technologies for European Space Agency; third detils What the Quantum Computing Cybersecurity Preparedness Act means for national security + MORE

Canada's Prime Minister Trudeau announces federal investment of $32 Million USD  in Xanadu
Canadian Prime Minister Justin Trudeau has announced a new federal investment to build and commercialize the world's first photonic-based, fault-tolerant quantum computer. Quantum News Briefs summarizes the announcement.
The investment of 40 million Canadian dollars ($32 million USD) will enable Xanadu Quantum Technologies Inc., a Toronto-based Canadian quantum computing company, to develop the quantum computer which will have the potential to provide world leading capabilities to help solve complex data problems and could be used in a variety of sectors such as finance, transportation, environmental modelling, and health, Xinhua news agency reported.
Supported through the government's Strategic Innovation Fund, this project of 177.8 million Canadian dollars ($142 million) is expected to create 530 new highly skilled positions in the high-tech and quantum computing fields, the release said.
Earlier this month, Canada launched its National Quantum Strategy, which invests an additional 360 million Canadian dollars ($288 million) to help solidify Canada as a global leader in quantum technologies.
Related: IQT Canada IQT Canada; June 20-22, 2023
Founded in 2016, Xanadu, with the mission to build quantum computers that are useful and available to people everywhere, leads the development of PennyLane, an open-source software library for quantum computing and application development. Click here to read announcement on Prime Minister Trudeau's website.
Thales Alenia Space developing quantum technologies for European Space Agency
Thales Alenia Space has signed a contract to develop quantum technologies in another push by the European Space Agency (ESA) to use the behavior of subatomic particles to make communications more secure. Quantum News Briefs summarizes the announcement.
The European satellite maker said Jan. 23 it is leading a consortium called TeQuantS, which aims to develop technologies needed to demonstrate quantum communication links from space in three years. The TeQuantS consortium comprises Airbus, seven smaller firms and startups, and two research laboratories.
By using the entanglement properties of photons, these links are intended to be more secure than conventional networks because any attempt to intercept them would change their state.
The overall contract ESA awarded TeQuantS is worth around 10 million euros ($11 million), said Mathias Vanden Bossche, director of research, technology and product policy at Thales Alenia Space.
Terrestrial quantum communication networks using fiber optic cables are limited to about 150 kilometers, according to Thales, and satellites are better suited for using these capabilities over longer distances.
It is part of ESA's multi-pronged approach to advance quantum communications technology, notably under a framework called EuroQCI (European Quantum Communication Infrastructure.) Two groups have secured contracts under the EuroQCI framework to study quantum communication architectures: One led by Airbus and another by German telco Deutsche Telekom.
Bossche explained, "The Thales Alenia Space project is the first project that addresses quantum information networks in space."   Click here to read Space News article in-entirety.
What the Quantum Computing Cybersecurity Preparedness Act means for national security
Sandra K. Helsel, Ph.D. has been researching and reporting on frontier technologies since 1990.  She has her Ph.D. from the University of Arizona.