Rigetti reports $2.2 million in Q1 revenue as its touts progress on fidelity front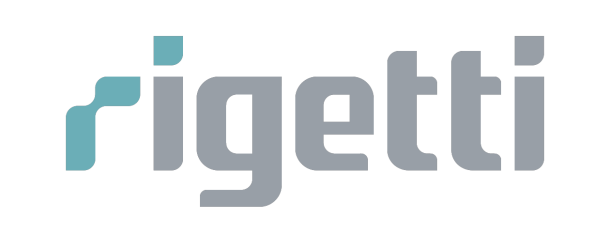 Rigetti Computing remains laser-focused on what it needs to do to improve the value of its quantum computing technology, but the company is in a race against time–and money.
As CEO Dr. Subodh Kukarni noted during Rigetti's first quarter earnings call Thursday, the company continues to make progress on its goal to improve qubit fidelity to 99% next year, but he reiterated that the company will need to raise new funding by late 2024 or 2025. Meanwhile, he also said that achieving Quantum Advantage is expected to unlock many more commercial opportunities for Rigetti and others across the industry, but acknowledged that this milestone could be "two or three years away."
It all adds up to what could be a tension-filled short-term future for a company that in recent months has seen its stock market value plummet into delisting territory, lost its founder, and laid off 28% of its workforce.
For the first quarter, Rigetti reported revenue of $2.2 million, compared to $2.1 million in the same period of 2022. The company's total operating expenses for the period were $23.7 million, compared to $27.0 million in the first quarter last year. Its operating loss stood at $22.0 million for the first quarter of 2023, compared to $25.3 million in the same period of 2022. The company's net loss for the three months ended March 31, 2023 was $23.4 million or $0.19 per share, compared to $17.6 million or $0.33 per share in the same period of 2022. 
Finally, at the end of the first quarter, cash, cash equivalents and available-for-sale securities totaled $122.0 million, and Kulkarni said that figure will shrink to between $65 million and $75 million at the end of 2023, putting the firm closer to its anticipated late 2024/2025 need for more funds
Meanwhile, qubit fidelity appears to be improving, meaning the work that  Kulkarni said earlier this year would become Rigetti's main focus appears to be paying off. Rigetti's 84-qubit Ankaa-1 system, which is built using new architecture of a square lattice and tunable couplers, tested well internally in March, Kulkarni said, achieving 96-97% median 2-qubit fidelity and 65-70 nanosecond gate speeds, better marks than the previous generation 80-qubit Aspen M-3 system achieved 94-95% median 2-qubit fidelity and 185-190 nanosecond gate speeds.
The Ankaa-1 system is expected to launch to select customers in mid-2023, "as we continue to work to improve Ankaa-1 performance with the goal of reaching median 2-qubit fidelity of 98% to support the anticipated Ankaa-2 84-qubit system," Kulkarni said. Ankaa-2 should follow Ankaa-1 into the market by the fourth quarter of this year.
"We remain committed to working to achieve 2-qubit fidelity of 99% with the anticipated which we expect to be achieved in 2024," Kulkarni said.
Whether or not reaching the quality milestone will unlock a load of new revenue remains to be seen. In response to an analyst question on the call, Kulkarni acknowledged that Rigetti is not aware of specific customers currently holding back on spending money with Rigetti until 99% fidelity is reached.
"Exactly how will revenues ramp up with fidelity? It's hard to tell," Kulkarni said. "I think in the old quantum computing world, certainly all the revenues that all of us are getting right now are from researchers or government… I think the real ramp up of revenues happens only when you reach quantum advantage, which we have said is roughly two to three years from now. So at a high level, once we get to 99% fidelity next year, will we get more customer interest? Yes. Will we be getting more dollars for research and those kinds of projects? Likely yes. But it's really going to be small potatoes, if you will, in the big scheme of things. The sheer inflection point and revenues for quantum computing companies–all of them–certainly is going to happen once we are beyond quantum advantage."