Today's Companies Exploring Encryption to Protect Against Future Quantum Hackers; IQT Research Cited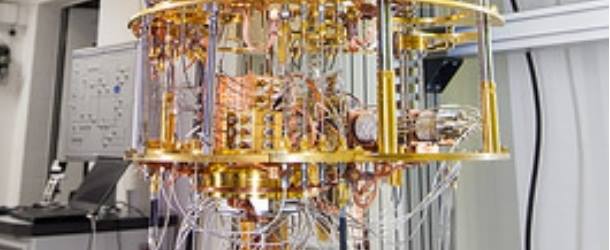 (WallStreetJournal) A few organizations holding particularly sensitive data are looking for ways to protect their information from hackers who could break today's encryption with future devices that use quantum-computing methods. "There's a threat that someone can copy your data now, wait 10 years until a quantum computer is built, and then decrypt it," said Dustin Moody, a mathematician at the National Institute of Standards and Technology.
IBM announced last month that it has developed a quantum-computing-safe tape drive, which can be used to preserve data for decades. The system looks like a traditional tape cartridge, but the data stored on the drive are protected by new encryption algorithms that can resist attacks from quantum computers. The two quantum-resistant algorithms built into the tape drive were developed by IBM in partnership with researchers in France, Germany and the Netherlands.
The market for post-quantum cryptography, which is almost nonexistent today, is expected to grow to $145 million by 2024 and $3.79 billion by 2028, according to Inside Quantum Technology, a market-research firm. "Five years before quantum computers are expected to arrive, IT specialists will start to freak out and this technology will quickly start appearing everywhere," said Lawrence Gasman, president of Inside Quantum Technology.