Quantum News Briefs March 20: IESE becomes first business school to use quantum computing with PC software in classrooms; Oxford Quantum Circuits to enter Japanese market; BlueQubit democratizes quantum computing, simplifying quantum app development + MORE.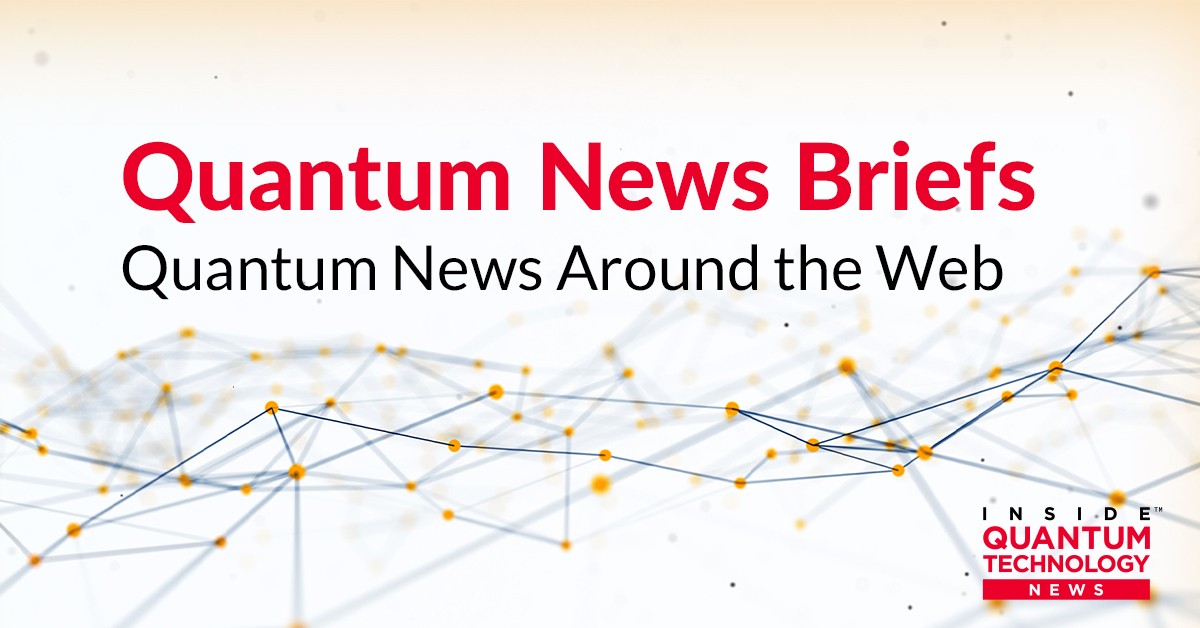 Quantum News Briefs March 20: IESE Becomes 1st Business School to Use Quantum Computing with PC Software in Classrooms;Oxford Quantum Circuits to enter Japanese market; BlueQubit democratizes quantum computing, simplifying quantum app development + MORE.
IESE Becomes 1st Business School to Use Quantum Computing with PC Software in Classrooms
Multiverse Computing announced its software is being leveraged by the IESE Business School in its Master in Management (MiM) program to demonstrate how quantum algorithms can solve problems more efficiently than classical algorithms. Quantum News Briefs summarizes.
IESE used the software in a recent class at its Madrid campus with over 100 students who were able to demonstrate that quantum solutions can do a better job solving specific problems than previously proposed classical solutions. The add-in can be accessed via Excel through both Mac and Windows systems and requires no prior quantum computing knowledge. It is the first of its kind for solving real-world problems using quantum classifiers.
IESE is dedicated to inspiring leaders through global business programs and thought leadership based on relevant research. The institution has consistently been recognized as one of the top business schools in the world by major business publications. IESE has campuses in Madrid, Barcelona, Munich, New York and Sao Paulo and an extensive network of associated schools worldwide in Europe, America, Asia and Africa.
"Multiverse Computing's tools allowed students to see the power of this emerging technology without needing any prior quantum experience," commented Roberto García-Castro, professor at IESE Business School.
The classroom problem focused on the global financial crisis of 2008, which forced financial institutions to increase the rigor of its banking practices. As the availability of credit became limited, banks tightened their lending systems and needed to anticipate risky loans more accurately. Data science teams were created to assess whether clients could repay their loans within the stipulated time. This use case is an inherently complex problem due to the multiple factors at play. Using the proposed classical machine learning algorithm, the students were able to correctly forecast 74% of all loan defaults.  Click here to read original announcement in-entirety.
Oxford Quantum Circuits set to enter Japanese Market
U.K.-based Oxford Quantum Circuits announced that it is set to enter the Japanese market, possibly by late this year, making its service available to Japanese companies via the cloud using computers in Tokyo according to March 14 article in Nikkei Asia summarized below.
Japan will be the first overseas market for Oxford Quantum Circuits, which aims to expand its business in Asia and other regions. Since Japan has many advanced materials companies, there is strong demand from those companies to use quantum computing to research and develop key materials needed to decarbonize the economy. CEO Ilana Wisby said Oxford Quantum Circuits sees many business opportunities in Japan.
Oxford Quantum Circuits' investors include the University of Tokyo Edge Capital Partners. The company began offering services through AWS' cloud service. It is teaming up with U.S. data center company Equinix to expand overseas.
The U.K. startup develops quantum computers using superconducting circuits operating at very low temperatures. It will offer quantum computers of 32 qubits in the Japanese market. In 2021, IBM provided the city of Kawasaki, southwest of Tokyo, the use of quantum computers of 27 qubits.
Quantum computers differ from conventional computers in terms of their principles of computation, so using them requires new techniques. There are few quantum computers in Japan, and only a few companies have been able to use them. Oxford Quantum Circuits' entry into Japan could change this by offering a wider range of companies access to quantum computers.
The University of Tokyo, Toyota Motor, and Sony Group are among the users of quantum computers developed by IBM. Riken, a Japanese science research institute, is set to debut Japan's first domestically manufactured quantum computer at the end of March. Click here to read original Nikkei article in-entirety.
BlueQubit democratizes quantum computing, simplifying quantum app development
A newly launched platform, BlueQubit aims to democratize access to quantum computing according article by David Lee in March 17 IBT that is summarized below.
The new BlueQubit platform addresses a major issue in the field of quantum computing: limited access to the technology and resources needed to develop quantum applications. Traditional quantum computing systems can be complex and difficult to use, making it challenging for developers to create and test quantum algorithms. BlueQubit aims to solve this problem by providing a user-friendly platform that allows software engineers to access and utilize powerful quantum hardware with just one simple click. The democratization of quantum computing allows more developers and researchers of all skill levels to conduct more complex problem solving, which could lead to more commercial and scientific breakthroughs. Additionally, the BlueQubit platform is designed to be cost-effective and efficient, with quantum simulators being x100 faster than other solutions in the market.
The BlueQubit platform was developed by Dr. Hrant Gharibyan, a quantum scientist from Caltech and Stanford who left academia to start a company in the quantum space, and Hayk Tepanyan, a former engineer at Google.
BlueQubit will also be coming out of stealth mode, with the premise to bring commercial quantum computing to the financial institutions. Click here for IBT article. Click here for BlueQubit website.
Mynaric selected by German government for multiple projects to develop quantum communication capabilities
Mynaric, a leading provider of industrialized, cost-effective and scalable laser communications products, recently announced that it has been selected for three technology development projects related to quantum communication. The projects are part of the second phase of the QuNET initiative funded by Germany's Federal Ministry of Education and Research (BMBF). Mynaric's technology development will be co-funded with a total amount of up to 5.6 million Euros between 2023 and 2025.
Mynaric's work as part of the projects will be performed entirely in Germany and include:
Development of a scalable optical ground station prototype capable of receiving quantum keys from ultra-secure satellite-based networks in space
Demonstration of an optical communications terminal for airborne high-altitude platforms that can exchange quantum keys through air-to-air and air-to-ground links
Exploration of compact optical technologies to enable quantum key and laser communication for fixed and mobile network nodes
"Mynaric has always been pushing the boundaries of laser communications technology and these projects are a continuation of that streak," said Joachim Horwath, CTO & Founder of Mynaric. "Quantum communication allows levels of cyber-security needed to confront future threats on data integrity and security. Optical communications terminals are a basic building block needed to realize quantum networks across large distances and in mobile scenarios."
The project selections represent another important win for Mynaric in the European government ecosystem after its selection by the European Space Agency (ESA) to investigate optical technologies for next generation high-throughput optical inter-satellite links and demonstrates Mynaric's continued position as an industry innovator. The European government market is set to gain greater relevance for Mynaric following the European Parliament's overwhelming adoption to establish the IRIS² European satellite constellation on February 15. The multi-orbital constellation of potentially hundreds of satellites is expected among a host of innovative technologies to include quantum encryption capabilities for secure communication and to include emerging European space companies in building the system that is scheduled to commence initial services by 2025 and achieve full operational capacity by 2027.
Click here to read announceent in-entirety.
Sandra K. Helsel, Ph.D. has been researching and reporting on frontier technologies since 1990.  She has her Ph.D. from the University of Arizona.