Quantum News Briefs March 1: Shields on "Why the time is now for telcos to implement quantum-safe networks", SoftBank Corp. and SandboxAQ jointly verify hjybrid mode quantum-safe technology; Intel releases software platform for quantum computing developers + MORE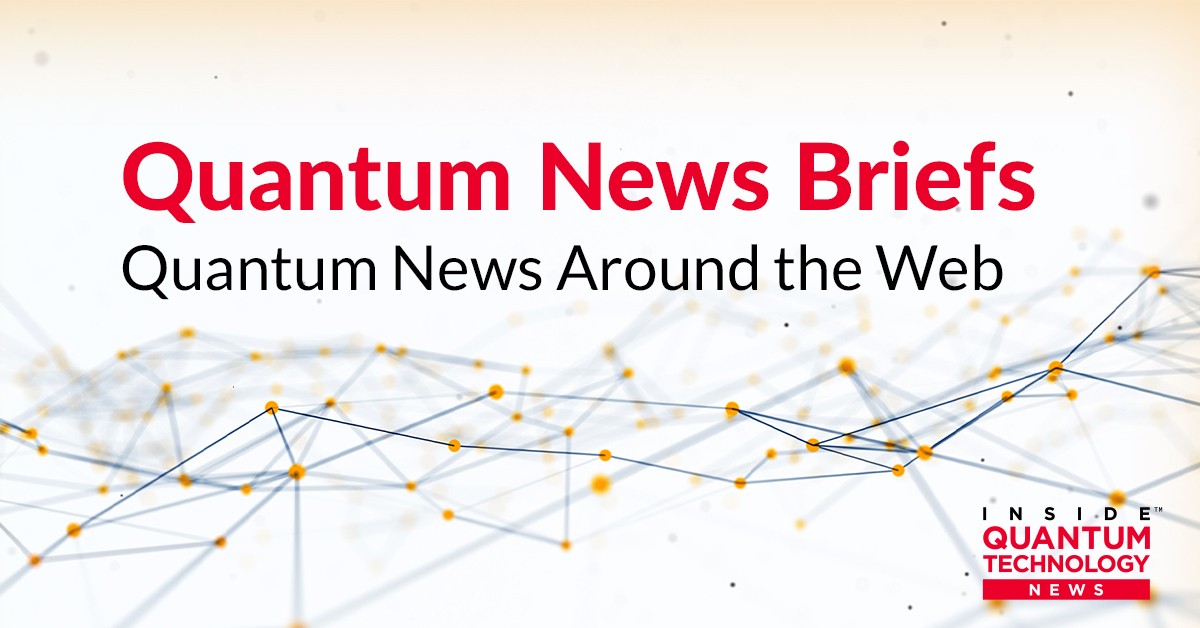 Quantum News Briefs March 1: Shields, "Why the time is now for telcos to implement quantum-safe networks", SoftBank Corp. and SandboxAQ jointly verify hjybrid mode quantum-safe technology; Intel releases software platform for quantum computing developers + MORE.
Shields: Why the time is now for telcos to implement quantum-safe networks
Andrew Shields leads R&D and business development in Toshiba Europe on quantum technologies and is the author of the February 27 TechShield article summarized below.
Related: Toshiba Quantum Technology, Part of Toshiba Europe Limited, a Diamond Sponsor for IQT The Hague Conference & Exhibition March 13-15
Quantum computers will be capable of easily performing calculations beyond the capabilities of classical computers, including those involved in cracking public key cryptography algorithms. These encryption techniques are used to protect much of our valuable data today – from WhatsApp messages to bank transfers. What happens when these fortresses come down?
Telecoms providers, who are responsible for ensuring the security of the network, are at the forefront of this discussion. But even as the threat of quantum computing evolves from theory to reality, creating a quantum-safe network has proven an ongoing challenge. Solutions have always come with a significant downside: either a huge bill for overhauling an entire network, or compromises to the distance and performance of existing networks. With new innovation in the field, all this is about to change.
For telecoms providers, QKD technology offers a way to protect customers from current and future cyber security threats. However, integrating QKD into existing networks has traditionally presented complications, including the need to introduce dedicated dark fibre cables alongside original infrastructure to carry the QKD signal.
Implementing additional dark fibres might be feasible for some sections of the network, but metro and "access tail" environments – which are often built-up locations such as cities – present a significant challenge: it would be expensive for telecoms providers to use dedicated fibres within the metro segment of the network. Such obstacles have prohibited many providers from being able to move quickly on the installation of quantum-safe technologies. Click here to read Andrew Shield's TechShied article in-entirety,
Andrew Shields, Head of Quantum Technology, Toshiba Europe, to present "Delivering national, continental and global quantum communication networks" 09:10 – 09:30, March 13 at IQT The Hague.
SoftBank Corp. and SandboxAQ jointly verify hybrid mode quantum-safe technology
SoftBank Corp. announced on February 27 that it completed a demonstration of combined classical encryption algorithms, represented by elliptic curve cryptography (ECC), with Post Quantum Cryptography (PQC) algorithms using a hybrid approach. The proof of concept was successfully completed through a collaboration with SandboxAQ, and it was confirmed that it can be applied to existing networks with minimal impact. Quantum News Briefs summarizes the news release below.
With the advent of quantum computers, and the threat they pose to currently deployed asymmetric cryptography algorithms such as RSA and ECC, every security-conscious organization will need to transition to PQC algorithms. Such PQC algorithms are expected to be standardized by NIST, and they will be mandated for use by most governments. As cryptosystems based on classical algorithms are not likely to be compromised by quantum computers in the next few years, businesses and consumers can continue to securely use telecommunications services. However, data exchanged through the Internet could be affected by "Store Now and Decrypt Later" (SNDL) attacks, where threat actors exfiltrate encrypted data today and store it until error-corrected quantum computers are available to decrypt it. That is why it is considered necessary for organizations to introduce PQC at an early stage. The implementation of PQC on real networks is crucial for the continued development of an advanced information society.
PQC algorithms are robust and designed to resist attacks by quantum computers. By using a hybrid approach that incorporates well-established classical encryption algorithms, SoftBank and SandboxAQ are confident that customers can more easily and safely adopt PQC.
The hybrid approach provides protection against quantum computer attacks without degrading the security that has been guaranteed by classical cryptography until now. However, concerns have been raised that the complexity of encryption processing could increase time needed for encryption and decryption, load on devices, and overhead rates for communication.
SoftBank and SandboxAQ applied simulated network traffic on a hybrid mode of classical algorithms and PQC algorithms using handset devices and servers, and evaluated metrics such as latency related to encryption and decryption, CPU load, memory utilization, connection rate, amount of traffic data, among others. As a result, the companies confirmed that hybrid mode performance is practical. Click here to read announcement in-entirety.
Intel releases software platform for quantum computing developers
Intel Corp on Tuesday, February 28 released a software platform for developers to build quantum algorithms that can eventually run on a quantum computer that the chip giant is trying to build. Quantum News Briefs summarizes.
The platform, called Intel Quantum SDK, would for now allow those algorithms to run on a simulated quantum computing system, said Anne Matsuura, Intel Labs' head of quantum applications and architecture.
Matsuura said developers can use the long-established programming language C++ to build quantum algorithms, making it more accessible for people without quantum computing expertise.
"The Intel Quantum SDK helps programmers get ready for future large-scale commercial quantum computers," Matsuura said in a statement. "It will also advance the industry by creating a community of developers that will accelerate the development of applications."
The number of companies pursuing quantum computer hardware is mushrooming, from big corporations such as IBM Corp and Alphabet Inc's Google to startups, yet so far none have made a machine that makes a significant dent in the field. Using quantum computing simulators, such as the one Intel has built, is therefore important to train developers and work on algorithms in the meantime, Intel said.
Intel so far does not have a quantum computer available for customers to use, but James Clarke, who in charge of quantum hardware at Intel, said the company was working on building one based on its silicon chip-making technology.
"What we're doing at Intel is we're making transistors very close to each other, operating them at low temperature and with single electrons and having these act as qubits," Clarke explained to Reuters. Click here to read Reuters article in-entirety.
Toronto startup Quantum Bridge Technologies to test its quantum-resistant key distribution solution
Quantum Bridge Technologies (QBT)  has received a $1 million contract that will allow the  department of Innovation, Science and Economic Development's research unit to test its Key Management Entity and Black Phone products. Quantum News Briefs summarizes February 21 IT World Canada article.
Quantum Bridge says its Key Management Entity uses distributed symmetric key exchange (DSKE) and can integrate with existing network appliances and infrastructure. It says its Black Phone app for instant messaging, voice and video calls uses DSKE to deliver secure authentication and end-to-end encryption and authentication that can't be hacked by a quantum computer.
The tests involve creating two points of presence — one in Ottawa and one in Montreal — with Layer 3 tunnel (a VPN) with IPsec, and a Layer 2 tunnel. Quantum Bridge's key management solution will provide the encryption and authentication for the tunnels.
Over a two-month period, there will be performance and penetration tests plus an audit. For the mobile test, there will be iPhones and laptops, plus scalability and penetration tests.
Michele Mosca, a member of the University of Waterloo's Institute for Quantum Computing, welcomed news of the Quantum Bridge test. "Part of making Canadian digital infrastructures quantum-safe is to be ready for the possibility that what we currently believe is strong public-key cryptography is unexpectedly broken," he said in an email. "So, in addition to the public-key methods, for critical systems we need robust and scalable solutions that aren't susceptible to mathematical cryptanalysis.
The test is just one of the efforts Canada is taking to help companies here find and market quantum-resistant solutions. Click here to read IT World Canada article in-entirety.
Sandra K. Helsel, Ph.D. has been researching and reporting on frontier technologies since 1990.  She has her Ph.D. from the University of Arizona.