QCI, Rigetti, IonQ stocks spotlighted in Russell rebalancing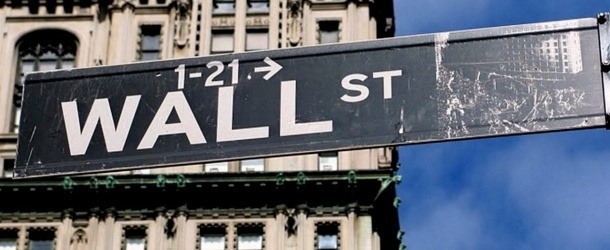 This week has seen at least three quantum technology firms affected by the annual rebalancing of the Russell stock indexes. Rigetti Computing and IonQ landed in the newly reconstituted Russell 3000, and Quantum Computing Inc. (QCI) announced that it joined the Russell Microcap Index.
This could be a very timely and significant achievement for the stocks of those companies, and even for other public quantum firms and the broader sector. That is because these indexes are used by investment managers and institutional investors for index funds and as benchmarks for active investment strategies designed for different investor profiles and needs. About $12 trillion in assets are benchmarked against Russell's US indexes.
That is going to give these companies a higher profile among investors, potentially with at least a short-term bump in share value just from news of their inclusion in the indexes (although share prices for all three were down during Tuesday's trading. For reference, Rigetti's stock symbol is RGTI on Nasdaq, QCI is QUBT on Nasdaq and IonQ is IONQ on NYSE.)
Online forums and press reports feature some criticism regarding the artificial boost the annual Russell reconstitution lends to the newly included stocks, and the broader volatility the move can cause in trading patterns. While Rigetti and QCI both boasted abut their new Russell index status in press releases, IonQ did not, which is perhaps not surprising given that IonQ was slammed by a short-seller report less then two months ago that brought some unwanted attention to its stock.
Also, because the rebalancing is annual, there is no guarantee these stocks will keep their position in Russell indexes after June 2023, when anther rebalancing occurs.
Still, this news also should help raise broader awareness of quantum computing companies in general–both public and private firms, and those that are soon to go public, such as D-Wave Systems.
Robert Liscouski, CEO of QCI, commented on the significance of inclusion in the Russell Microcap list for his firm: "Joining the Russell Microcap Index represents another important milestone for QCI, after our recent acquisition of QPhoton to transform QCI into a full-stack quantum computing company. We believe this listing reflects that we've arrived at an inflection point in terms of growth and development with the combination of our quantum software and hardware solutions. We welcome this greater visibility in the investment community as we continue to deliver value and results for non-quantum experts – truly democratizing quantum computing."
Visit IQT's Quantum Stocks Zone for more data about the sector's publicly traded firms.
Dan O'Shea has covered telecommunications and related topics including semiconductors, sensors, retail systems, digital payments and quantum computing/technology for over 25 years.